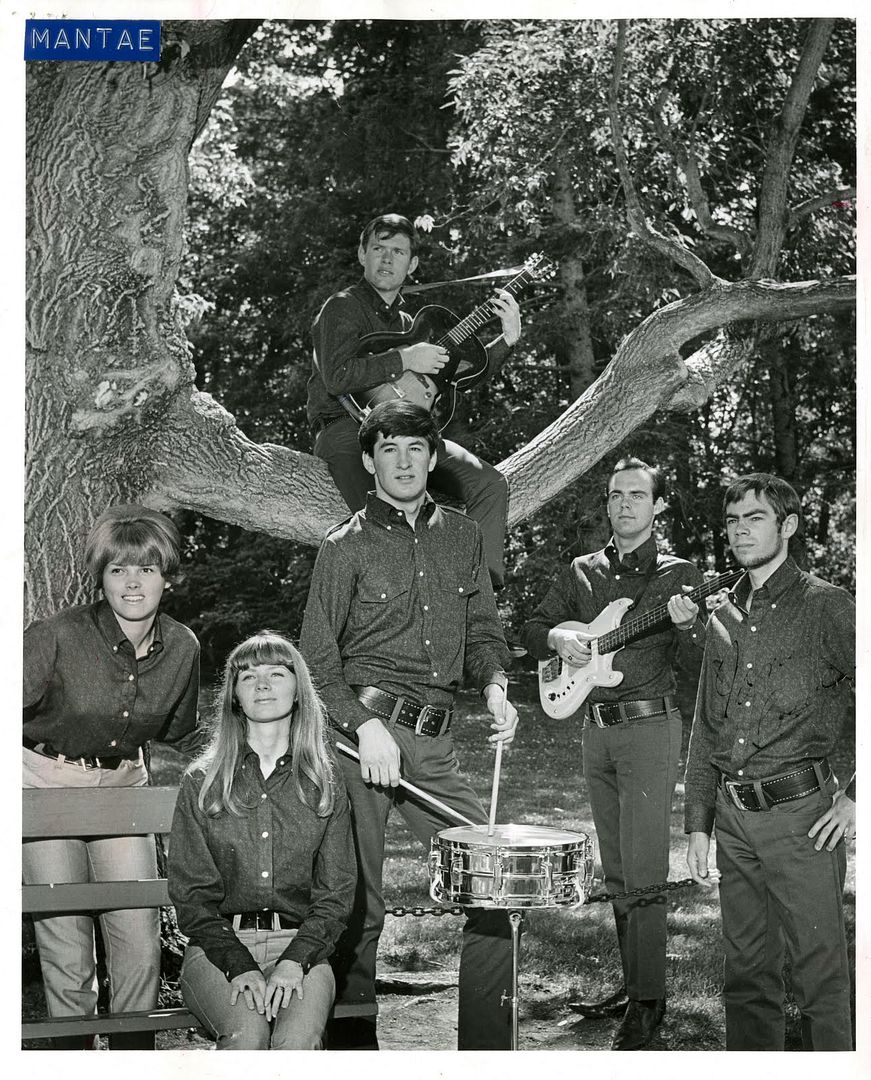 .Gary Squires, Leslie Moore, Ian Lowe, Alana Hammond, Tom Thompson, Danny Payne.
 Source:University of Manitoba Archives & Special Collections
 Winnipeg Tribune fonds (PC 18, A.81-12) - Box 10, Folder 10355, Item 1
1968. From left, Danny Payne, Alana Hammond, Bob Watson, Ian Lowe, and Gary Squires. Seated is the late Cliff Gardner.